To contact Randall for booking or schedule information or to purchase music, please feel free to email him directly at mckinnon@colorado.net or drop him an old-fashioned letter at P.O.Box 1807, Fairplay, Colorado 80440.  
RANDALL McKINNON
Colorado
Country Folk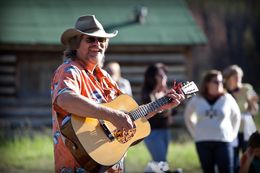 New website design coming soon!
Fox Design Studio is working on a new look and more easily maintained format that will allow even a technical Neanderthal like me to keep you up-to-date on all my musical matters.
Thank you David Fox and Company
 From Randall, January 17, 2020
My winter season is in full swing, filled with dinner sleigh and my regular Wednesday show at the Next Page Bookstore in Frisco. Tuesdays and Thursday through Fridays I can be found at Keystone Stables (for on-line reservations go to www.exploretock.com/keystonestables) in Summit County. On Mondays, I head west to Wolcott for the dinner sleigh rides at 4 Eagle Ranch. It is a busy winter schedule that warms my heart. Please feel free to contact me directly if you have any questions about my winter schedule. 
 
My original website server has transferred my account to a new company so I have had to make some makeshift changes while I wait on my entirely new website design mentioned above. This is NOT the new website and the reasons for the delay are entirely on me. I am looking forward to the new site later this winter. 
The new website design will feature a new, workable calendar function which will provide current details about where and when you can find my shows.
I hope to cross paths with you in the coming months. Say 'Hi" when you see me and let's sing a few songs!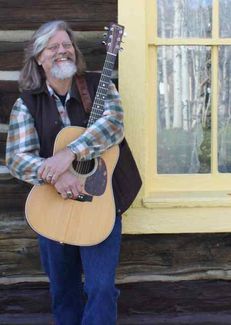 Don't forget to check out my CDs--
2010's "Where Rivers Change Direction"
and  "Back Home" (2015).